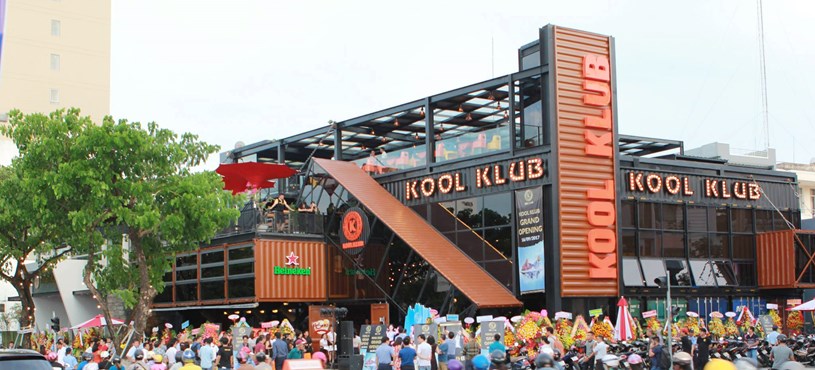 Beer club is a currently popular trend and top choice of many customers to relax and socialize after intensive and tiring working hours. Come and enjoy delicious food, fresh beer and cool music.

KOOL KLUB is designed in CONTAINER-PORT style
KOOL KLUB is inspired by the image of a port with containers as main decor feature, which makes you strongly feel the strengths and cool in the club's general image and activities.

KOOK KLUB name and logo
KOOL is stylized from the word Cool, making customers to think about cool drinks and cool open space. "Cool" also emphasizes the swag, unique and charming style of the club.

KLUB is from the word Club, which is a typical entertainment place with a dynamic and energetic atmosphere.