On December 6th, 2019, the Year End Party 2019 of UHM Group was held in the extremely cozy atmosphere at Le Gia beach restaurant (Pham Van Dong Street, Da Nang City).
As usual, the Year-End Party at UHM Group is both an opportunity to look back on the business result and achievements of the past year, and an occasion for UHMese to gather together. We had a throwback to passing days, shared the feelings with the Board of Directors as well as new plans in 2020.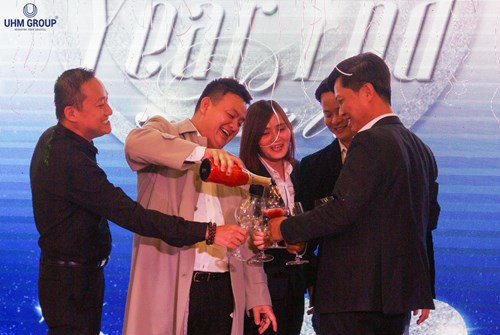 The Management Board opened champagne for a celebration
At the beginning of the ceremony, General Director of UHM Group - Mr. Kendy Nguyen shared about the development of UHM Group in 2019. Accordingly, the General Director was pleased that the project map in the past has grown significantly. He feels proud that UHM Group has successfully cooperated in operation management for large-scale projects such as Lagoona Binh Chau (Vung Tau), the first 4.0 technology application project in Vietnam such as The Long Hai Beach Resort (Vung Tau),... Moreover, the Management Board highly appreciates the tireless efforts of UHMese and hopes that UHM Group will take steps to make great progress and achieve project milestones in 2020.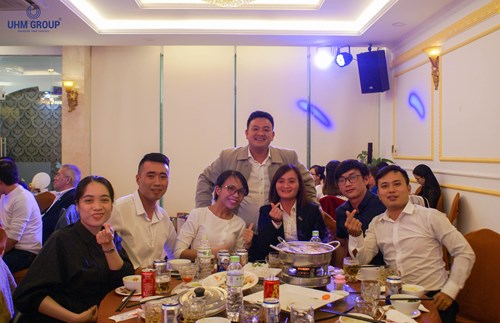 Year End Party 2019 was held at Le Gia beach restaurant
Also at the party, the Board of Directors held to commendation as well as meaningful gifts for the excellent individuals and teams.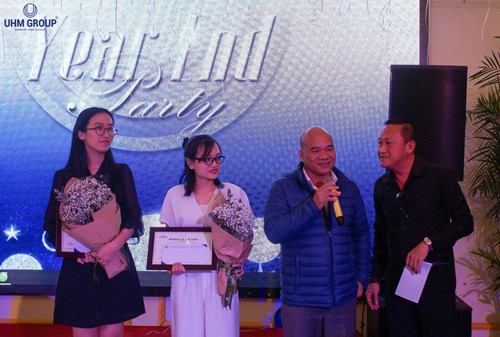 General Manager presented "Member of the year" awards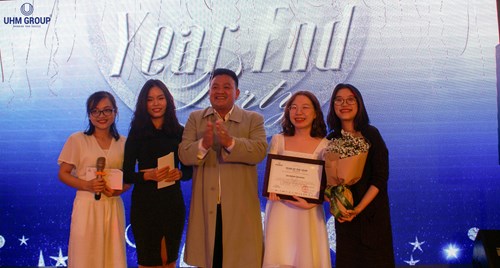 "Team of the year" award goes to the Secretary team
Especially, the Year-End Party becomes more bustling when there are many fun games. Not only receiving meaningful gifts, but each game is also an opportunity for members to understand and be closer to others. Thence, UHMese can have chances to work smoothly and bring better teamwork in the near future.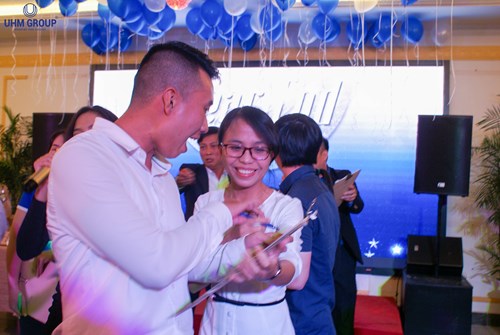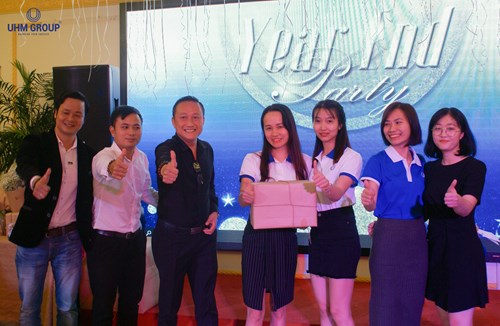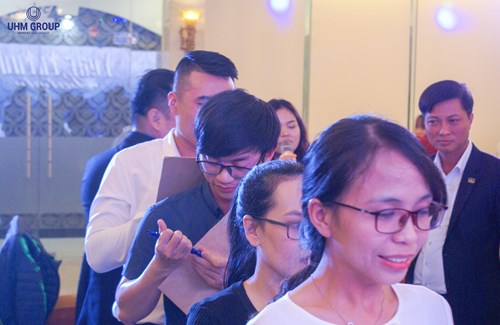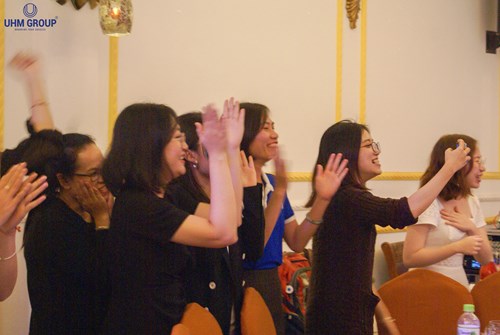 UHM Group's members showed unity in exciting games
Hopefully, UHM Group has achieved in 2019 will be a stepping stone for all employees and the Board of Directors to continue trying, creating and achieving many milestones in the new year 2020. At the same time, along with its vision and mission, UHM continues to develop strongly in the field of consulting and operating corporations in 2020.
Let's take a look at the memorable images at the Year End Party 2019: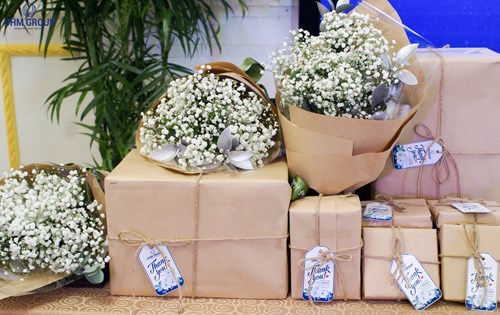 Gifts are given to all attendees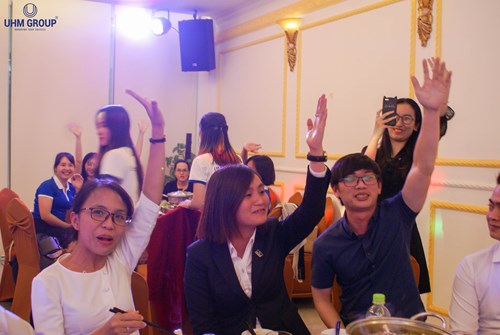 The atmosphere is so vibrant until the last moments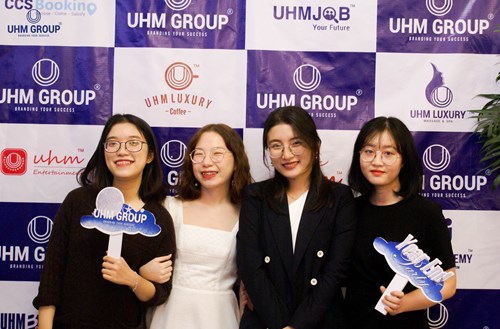 Beautiful employees of UHM Group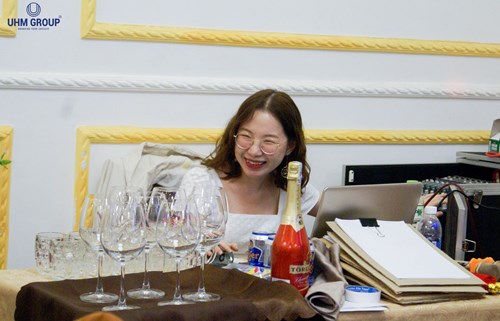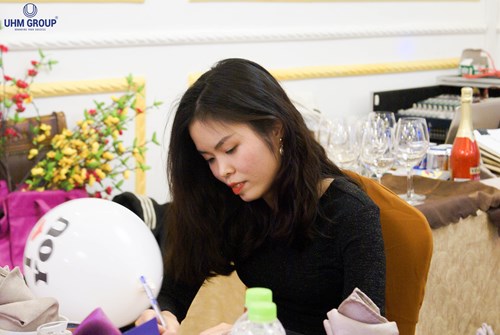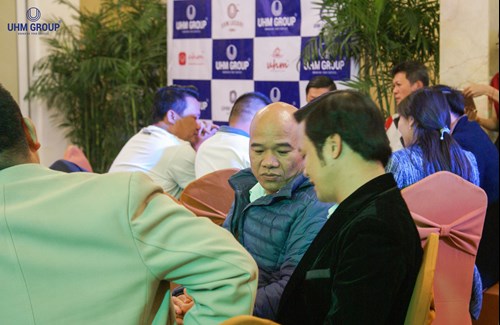 Outstanding individuals at Year End Party 2019