October 2019 marked a new turning point in the process of development cooperation between Dat Gia Investor and UHM Group when the Official Consultancy for Initialization and Operation Management of Lagoona Binh luxury resort project Chau was signed. Along with that was the event of the first sale of the project with many outstanding successes.
Accordingly, UHM Group officially developed the Lagoona Binh Chau project under the brand UHM Luxury Resort & Villas with three main subdivisions: UHM Luxury Premier Village including 169 villas with 507 rooms; UHM Luxury Resort & Villas includes 125 villas with 500 rooms and UHM Luxury Codontel with 18 floors and 500 apartments.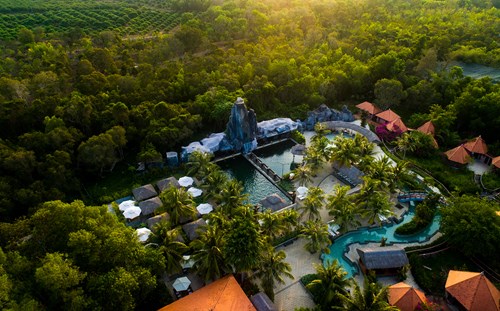 Lagoona Binh Chau is considered a pearl in the rich and potential Binh Chau land
In addition to the scale of resort facilities, entertainment and relaxation facilities are also exploited in parallel with the completion of the project. All will be operated by UHM Group with the highest standards for the 5-star segment.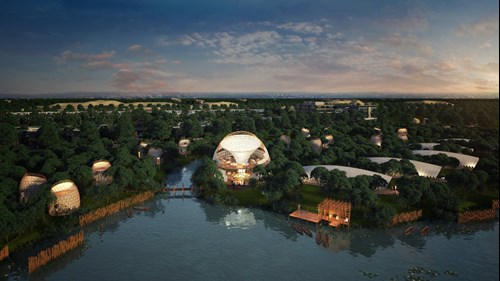 Primeval forests - the highlight of Lagoona Binh Chau will be in the middle of the full exploitation process
At the first Opening and Cooperation Ceremony of Lagoona Binh Chau, in addition to major partners such as South Asia Bank, Vietcombank, BIDV, Thu Thiem Real (TTR), Marketing Redbox Vietnam, UHM Group also has brought about the strategic cooperation between the parties, the potential and strong development opportunities of the Lagoona Binh Chau project in particular and the Binh Chau region in general.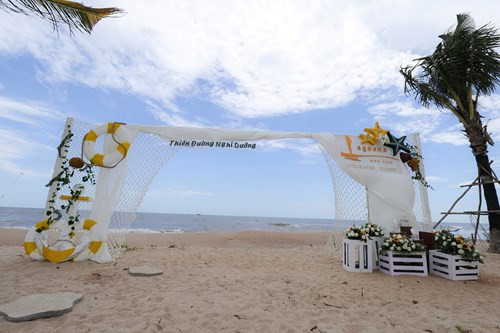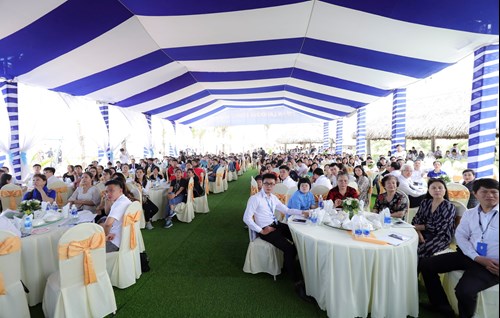 The ceremony took place right on the coast of Binh Chau
Sharing at the ceremony, Mr. Ajay Shukla - Regional Director - Representative of UHM Group affirmed the strategic relationship of UHM Group and Dat Gia, based on the common goal. He affirmed: "UHM Lagoona Binh Chau will not only be a destination, but also a" leader "for the synchronous development of ecosystems among Investors, businesses, individuals, localities and communities. "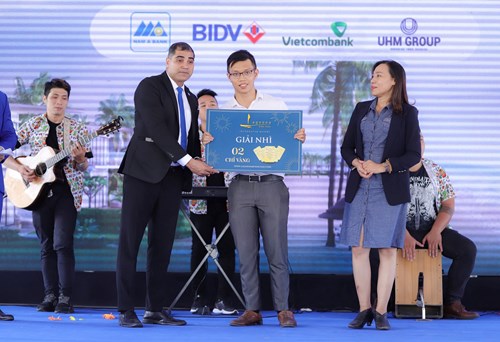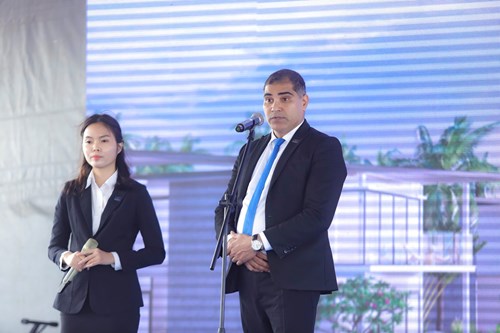 Mr. Ajay - Regional Director of UHM Group spoke about the strategic cooperation between partners.
Located in the heart of the "tourism capital of Vietnam", on the Ho Tram - Binh Chau - Long Hai beach road, easy access to Long Thanh International Airport via Highway 51, far from the center of Ho Chi Minh City Just over 2 hours drive through the Long Thanh - Dau Giay highway, Lagoona Binh Chau is developed with a scale of up to 27.50 ha.
Internal facilities of the project are invested, meticulously and synchronously designed to ensure the need for a 5-star resort experience for the elite residential community: restaurant, cafe bar - gallery, 4-season swimming pool, water square, Pop-up Resort, spa, gym, kayaking area on the river ... and many other special utilities.
More specifically, the UHM Luxury Resort & Villas project possesses a large water surface area, surrounded by pristine natural landscape, characterized by lakes. Alternating between the constructions are landscape lakes - bays - dunes - mangrove forests are cleverly arranged to give homeowners a sense of peace, tranquility, after daily worries and tiredness.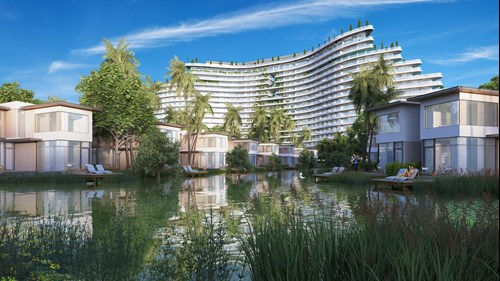 Lagoona Binh Chau possesses all the elements "Heavenly weather, favorable terrain, harmony"
And also in this Cooperation and Opening Ceremony, more than 500 investors and customers were truly conquered by the outstanding values ​​that the Lagoona Binh Chau project brings in both life value and initial value. from.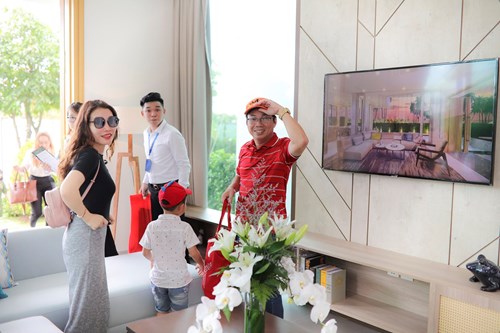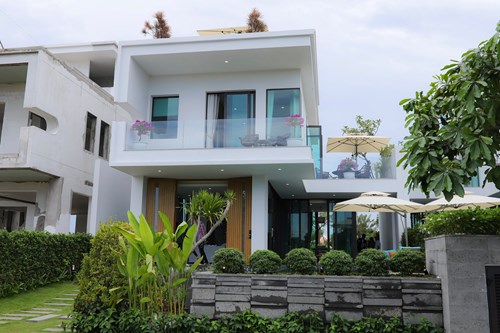 Customers are allowed to visit the model villa that UHM Group has participated in the process of function consultancy, initialization and completion.
Believing that with these outstanding and solid steps, UHM Group, Dat Gia and the brand UHM Luxury Resort & Villas will gain more success in operation and development.
ABOUT UHM GROUP:
With over 40 successful 5-star resort, entertainment and casino projects such as Sunset Sanato Phu Quoc, Golf Valley Da Lat, Manoir Des Art Hai Phong, Hong Van Grand Casino Mong Cai, ... stretching out in prime tourist cities the top place in Vietnam. UHM Group with in-depth management capacity, experienced team of experts, and global customer network, has been ensuring sustainable development, setting up and enhancing service systems in the Zone. resort, according to the highest international standards for projects in Vietnam.