Founded in 2017, and coming here for 4 years, "The Voluntary Bus" has become a meaningful charity program, lighting up thousands of spring smiles for the difficult circumstances in life, help everyone have a reunion New Year with the family.

Official poster of the program "The Voluntary Bus" 2020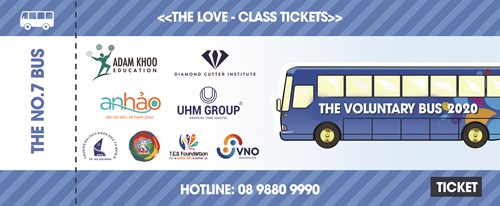 Pictures of special tickets of "The Voluntary Bus"
"The Voluntary Bus" - The Sharing love
"The Voluntary Bus" is a completely non-profit project, implemented by the TES Foundation, VNO and the participation of young people living in Saigon, sponsors and generous donors.
Over nearly 4 years of implementation, from 4 cars in the beginning, now the number of cars has reached 7, transporting more than 320 disadvantaged people back to the countryside to catch the Lunar New Year. That is also the reason why this "The Voluntary Bus" is also called the No.7 bus.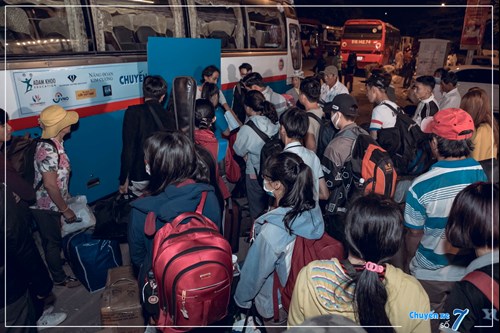 The bus transports workers, students, disadvantaged people, working and studying away from home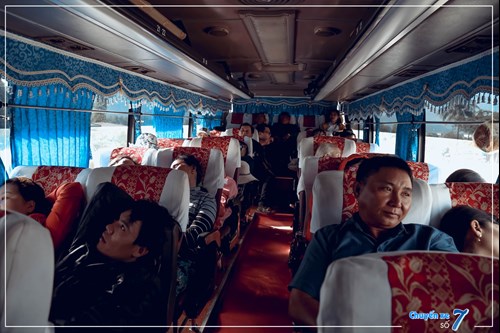 The car spreading love to the community
This year, the program has been invested and put into operation with 7 cars and each has 45 seats, food and beverage support and transportation to return to Ho Chi Minh City after Tet with special cases. The journey of the "The Voluntary Bus" rolling from Ho Chi Minh City along Highway 1A, moving to Khanh Hoa, Phu Yen, Binh Dinh, Quang Ngai, Quang Nam, Da Nang, Quang Tri, Thua Thien Hue, main Final departure at 22:30 on the 24th day of the second lunar month every year.
With the spirit of "The leaves protect tattered ones", the program is increasingly spreading widely and receiving the contributions of many sponsors. This year, the "The Voluntary Bus" has received Diamond co-organizers & sponsors such as: UHM Group, An Hao Clinic, Adam Khoo Education Vietnam, DCI Vietnam - Diamond Segment; Gold sponsor like Windmills Corporation.
UHM Group accompanies "The Voluntary Bus"
Despite participating in quite a lot of social activities, 2019 is the first year UHM Group is honored to accompany "The Voluntary Bus" as a Diamond sponsor. It is not only the pleasure but also the chance for UHM Group to continue to stick with the program in the following years.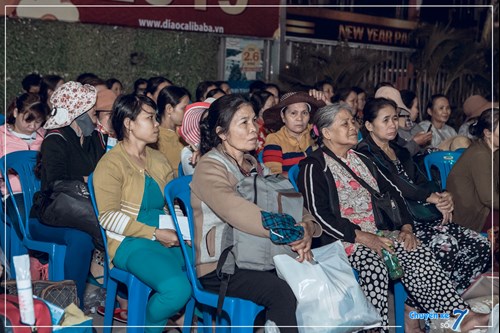 UHM Group is pleased to support the disadvantaged to welcome the happy New Year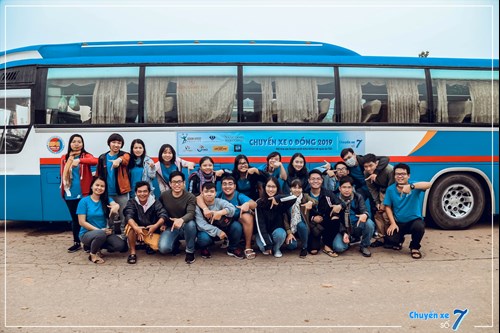 Enthusiastic volunteers, contributing to the success of the No. 7 bus trip
As a pioneering company in the field of Setup consultancy, Operations Management in the Hospitality and Hospitality industry, UHM Group not only cares about business development but also carries the mission of improving community value. "The Voluntary Bus" is a bridge for UHM Group to share the same difficult situations, to return home to welcome a warm New Year with the family members, after a year of a hard life.
Information about the "Voluntary Bus" program 2019:
- Implementing agency: T.E.S Foundation (https://www.facebook.com/TEScentre/)
- Diamond co-organizer & sponsor: UHM Group, An Hao Clinic, Adam Khoo Education Vietnam, DCI Vietnam - Diamond Segment
- Gold sponsor: Windmills Corporation
- Location sponsor: University of Natural Sciences
- Communication unit: VNO Organization (https://www.facebook.com/VNOcenter/)