On September 22, 2019, at Moon Palace - The Wedding & Event Center (624 Kha Van Can st, Linh Dong, Thu Duc, Ho Chi Minh), the grateful ceremony for partnership took place. The event was held in a solemn and intimate atmosphere. The whole one excited when threw back on the renew and the journey of sending good values of Moon Palace their partners and customers.
Moon Palace - The ideal choice for your memorable events in life
Located on the bustling street of Thu Duc District, Ho Chi Minh City, Moon Palace captures the hearts of people with its minimalist architecture of pure white colors and shimmering golden light system. With a system of modern and convenient facilities, and friendly, enthusiastic event consultants and staff, Moon Palace is pleased with many customers for meaningful parties in life. With 6 spacious banquet halls, accommodating from 180 to 200 banquets, Moon Palace is a worthy choice for weddings, corporate parties,... In addition, Moon Palace also offers suggestions about page packages, decoration, makeup, costumes which is suitable for couples.
The sparkling banquet at Moon Palace
The grateful ceremony - The chance to giving love and sincerely feelings
From the restructuring, initialization and the journey to bring the best value to customers, the main board of Moon Palace is proud and honored to have the opportunity to accompany reputable, professional and experienced many partners, suppliers, consultants,... These can be mentioned as UHM Group - the corporation specialized in consulting, setting up, managing operations for hotels, resorts,... Ltd 27/7 HCMC, the Security company - Nam A, the Electric company - TK,...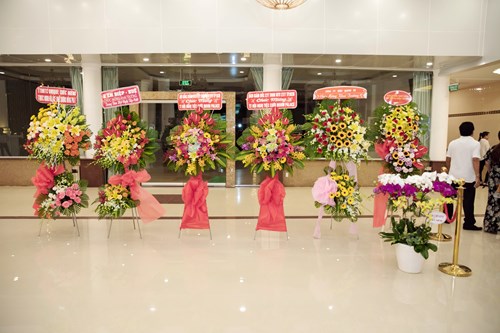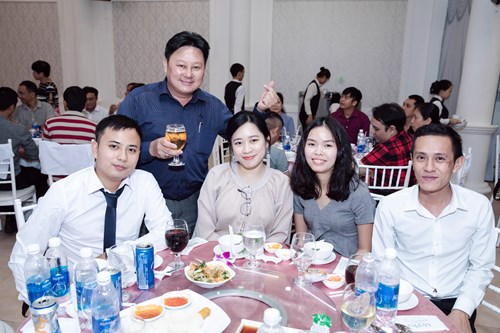 Immersing in the warm and cozy atmosphere with the present and congratulation of many partners.
The ceremony was attended by more than 200 strategic partners and customers. We joined in a warm atmosphere, looking back together through strong partnerships .. Ms. Vy Phan - Representative of Moon Palace Management Board was very excited and happy to share "Today, the grateful ceremony is held in the "new" Moon Palace; with my sincerity and the Board of Director & staff's gratitude, we want to send sincere thanks, deep gratitude to all of you for a journey to deliver value to our customers."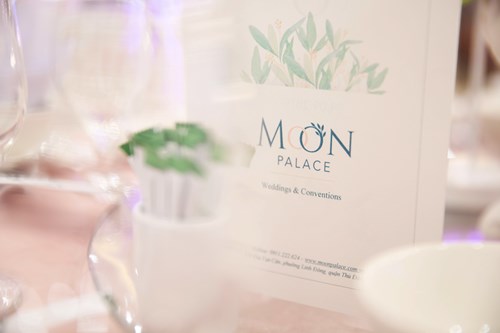 The event occurred in a friendly and cozy atmosphere, imprinted by Moon Palace's style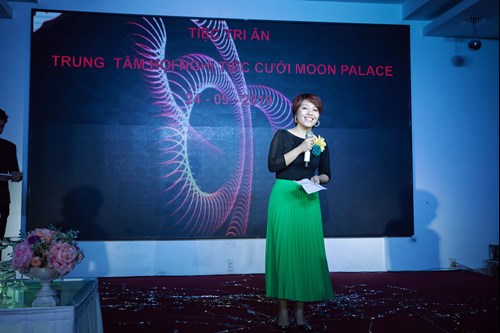 Ms. Vy Phan - Representative of Moon Palace Management Board had a meaningful speech
The delicious menu at the ceremony is prepared by the talented and meticulous chef at Moon Palace. This is also an opportunity for the Board of Directors, partners and customers to experience practical services at Moon Palace - from space, sound, light, cuisine to services, ...
UHM Group cooperated with Moon Palace
Accompanying with Moon Palace in the journey of restructuring and innovation in business, in terms of facilities is UHM Group - the corporation specialised in consulting, setting up, managing operations for hotels, resorts, condotels, restaurants, cafés, karaoke bars, spas, massages …investment consultancy, building brands, headhunting, and reconstructing corporations and companies in Viet Nam. Understanding the limitations and difficulties of the project, UHM Group's diligent experts and experienced staff, has initiated initial consultancy; building capacity, products and processes; build business strategy; recruitment - personnel training, ...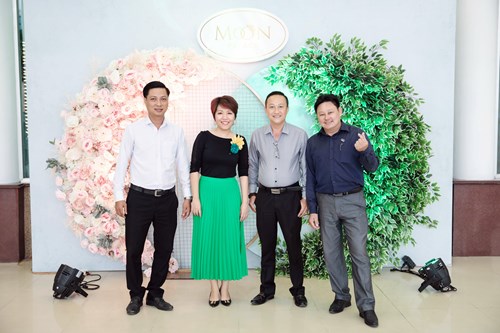 Mr. Tran Ngoc Hiep, Mr. Pham Minh Tam & Mr. Nguyen Van Luong - Representative of UHM Management Board were presented at this memorable event.
In spirit of the short term, the cooperation between UHM Group and Moon Palace has brought many remarkable results, not only the value of business but also the value of customers - the trust, popular for Moon Palace in any demand of event organization.