In 2019, while the Vietnam's Tourism has seen lots of historic turnarounds, there are copious amounts of job opportunities offered by a young, dynamic and prospective filed calling Resort Property Management. In this land of opportunity but also full of challenges, when the concerns about the sources of information and future goals have been still unclear, the emergence of UHM Group as known as a pioneer in the field of Consulting, Resort Management - UHM Group - with a project system spanning the whole country is really necessary as well as the orientation for candidates who want to learn about this industry.
Ten-year journey of "Branding your success"
After 10 years being with the continually fluctuation of Vietnam Tourism Industry, UHM Group has become a leader in the field of Global Real Estate Management with two key areas: Real Estate Management and Business Consulting and Travelling Service Management. Currently, in addition to two branches in Singapore and Australia, UHM Group has two domestic branches located in Ho Chi Minh City and Danang City.
In Vietnam, UHM Group brand is a leader in the field of setup consultancy, operation management, and restructuring of projects of restaurants, hotels, resorts, condotels, entertainment centers and services according to high-end segment. With the internet search tools, you can access plenty information about the success of a series of high-end resort and complex projects such as Sunset Sanato Resort & Villas in Phu Quoc, The Long Hai Beach Resort which known as the first project using the 4.0 technology. These are all successful results after 10 years of operation of UHM Group, which is evident in a solid foundation with the strong financial as well as a talent core team member to constantly "Branding Your Success".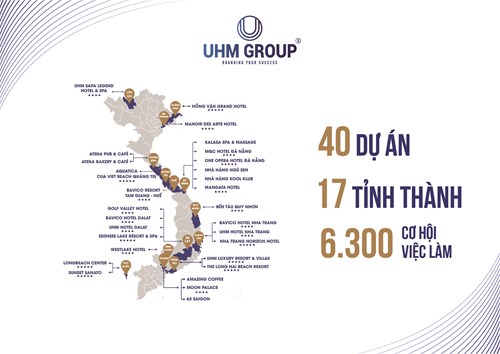 UHM Group's projects spanning 16 provinces
The pioneer in the field of Real Estate Management
The very initial stage to get up to speed on a new industry filled with the growth potential, it has been positive that this industry goals and the information helping build the orientation of career clearly are one of million candidates' concerns. With an impressed project map combining 40 projects of restructuring and management of high-class hotel and restaurant chains, UHM Group is a convincing answer to those concerns.
By dividing the Hospitality's operations into four main areas: Accommodations services, F&B, Tourism – Traveling, the system of UHM Group's member companies has provided us with an overview insight about this industry. UHM Group has put a lot of expectation as well as enthusiasm in the UHM Luxury member company operating in the luxury resort segment, including the Lagoona Binh Chau project which called the pearl in Binh Chau land. Besides, the other subsidiaries of the Group's ecosystem have operating in a variety of cuisines (UHM Luxury Coffee, UHM Restaurant & Bar), Entertainment (UHM Luxury Spa & Massage), Tourism - Travel (UHM Booking); ...
ATENA Bakery & Pub – The F&B business model in Quang Binh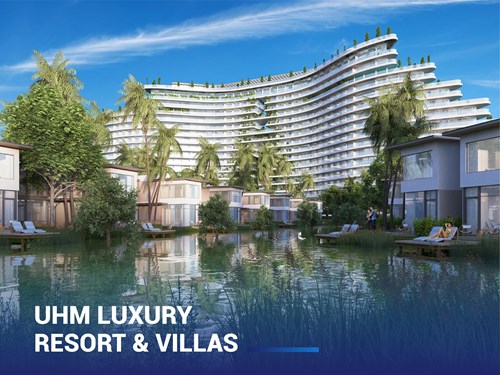 Lagoona Binh Chau called "the pearl in Binh Chau land"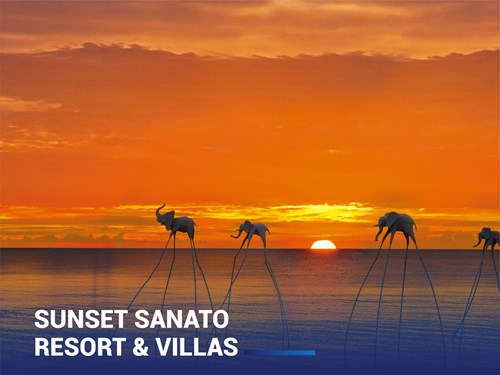 Sunset Sanato Resort & Villas where to admire the most beautiful sunset in Vietnam
6300 job opportunities each year at UHM Group
If the project map is the property of the enterprise, UHM Group has owned an invaluable asset with a chain of subsidiaries operating smoothly in diverse fields, helping UHM Group's system conquer new success. In addition, some other UHM Group's member companies such as UHM Entertainment specialize in communications, marketing and branding; UHM Academy for training and developing specialized human resources for the industry; UHM Jobs specializes in recruiting more and more diverse employment systems that the Group offers, helping employment opportunities increase to 6300 per year.
With 10 years of experience in the Tourism Industry, UHM Group is a prospective destination not only for newcomers who be into the real estate management industry but also a place to build a solid career for all candidates all over the country.
UHM Group - Universal Hospitality Management
Official website:

www.uhmhotels.com/

Employment information page:

www.fb.com/TuyendungUHMGROUP