On August 2nd, 2019 at Dat Gia Group, the signing ceremony was officially held, marking the first cooperation between the two parties, for the UHM Luxury Resort & Villas project in Vung Tau (former name is Lagoona Binh Chau). The project is located in the most beautiful seafront in the south of Lang Hang tourist area, Binh Chau commune, Xuyen Moc District, Ba Ria Vung Tau province.
UHM Luxury Resort & Villas Vung Tau - Great master of nature, a paradise of relaxation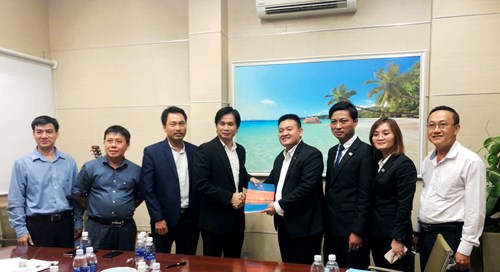 The event took in an intimate and cozy atmosphere
UHM Luxury Resort & Villas Vung Tau is located on one of the most beautiful seaways in the southeast, away from Ho Chi Minh city - the largest economic center in the country 2 hours by car. The resort complex has the perfect location for every trip, surrounded by unspoiled nature, majestic, diverse ecosystems with a perfect combination of the sea - river - plains forest - sandhill - lagoon bay, promises to be a favorite destination of domestic and foreign tourists.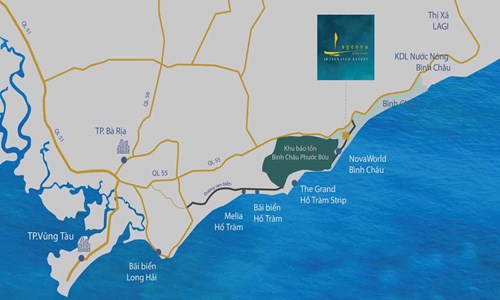 The prime location of Luxury Resort & Villas Vung Tau
The project has a total area of ​​27.50 hectares, divided into 2 subdivisions: Premier Village is 10,124 hectares, including 169 villas with 03 basic areas: 252m2 - 300m2 - 360m2; Luxury Villas & Resort is 17.37 ha, including sea villas, river villas, lake villas, condotel, hotels, bungalows, restaurants, beach bar clubs, commercial streets, four seasons swimming pools, festival centers coastal conference accommodating up to 1,000 seats... and is a luxury resort complex.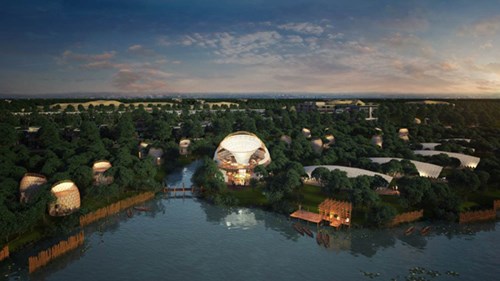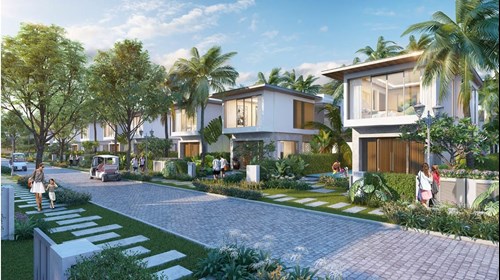 Luxurious and comfortable villas at Luxury Resort & Villas Vung Tau
UHM Luxury Resort & Villas Vung Tau owns the perfect facilities to meet all needs of relaxation and entertainment. The exquisite architecture blends with nature to bring a peaceful and superior living space. If Luxury Villas & Resort offers visitors the opportunity to enjoy a dream vacation with perfect services, experience all modern utilities throughout the project with extremely attractive incentives, the Premier Village is designed in European style, allowing you to own not only a peaceful, gentle living space but also dream place to relax
UHM Group and Dat Gia Group - the promising "handshake"
After the signing ceremony of the recent cooperation agreement, UHM Group officially became a set-up consultant and managed and operated all resorts and functional areas (will be handed over gradually in each period) of UHM Luxury Resort & Villas Vung Tau.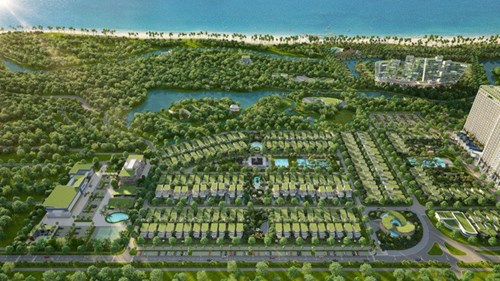 Overview of UHM Luxury Resort & Villas Vung Tau project
On UHM Group, UHM Luxury Resort & Villas Vung Tau is the Group's first project in Ba Ria - Vung Tau tourist city, contributing to embellishing new colors on the project map stretching from North to South of us. This is both a joy and a great motivation for the Board of Directors and staff. With the experience of managing and operating large hotels and resorts across the country, UHM Group will have clear and intelligent orientations, contributing to raising the level and affirming the position of UHM Luxury Resort & Villas in Vung Tau next time.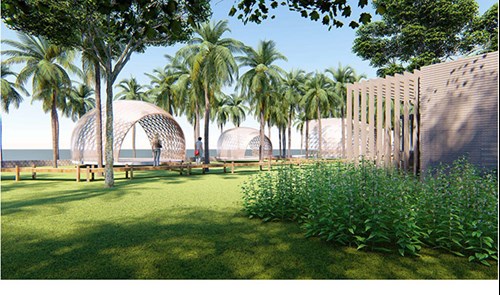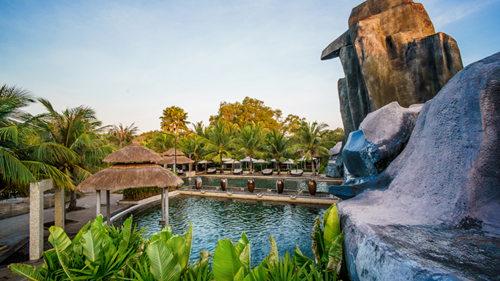 Great facilities at the resort complex
A few years ago, Binh Chau was only known for a few hot springs and small-scale tourist resorts, but now this locality is becoming a strong "hot coordinate" real estate investors, vacationers. Located right "the Southern Resort center" connecting Ho Tram - Binh Chau - Long Hai - Vung Tau, with outstanding strengths in position, terrain, transport system, architecture and the investment in facilities, UHM Luxury Resort & Villas Vung Tau is evaluated by experts as an extremely potential project.
The service industry in Vung Tau is developing very quickly, creating the visible excitement of this emerging southern tourist market. The annual number of tourists to Ba Ria Vung Tau reaches an impressive figure of 18 million visitors per year. Tourism revenue reached 16 billion USD in the period from 2014 to 2018 and is expected to increase to 20 billion USD in the period from 2018 - 2025.
Taking this into account, UHM Group will put all of its enthusiasm to bring the best value to the project, reminding visitors about a new destination of paradise, as well as record the Group's mark at the southeast gateway.
Dat Gia Housing Consultancy and Trading Co., Ltd. is the investor who has more than 20 years of experience in real estate investment. The outstanding projects of Dat Gia include Dat Gia Residence, Vo Dinh Apartment, Dat Gia Garden...
With Lagoona Binh Chau Integrated Resort project, Dat Gia investor wishes to become a pioneer brand in developing an Ecological resort real estate model of the high-end segment in Ho Tram - Binh Chau, Ba Ria - Vung Tau.