In the ceremony, on behalf of UHM Group, there was the presence of General Director –Nguyen Huu An, M.A., members of Board of Experts and many executives of functional departments. On behalf of Lam Dong Economics and Technology College, there was the participation of Principal. Tran Dang Hai, lecturers and hundreds of students.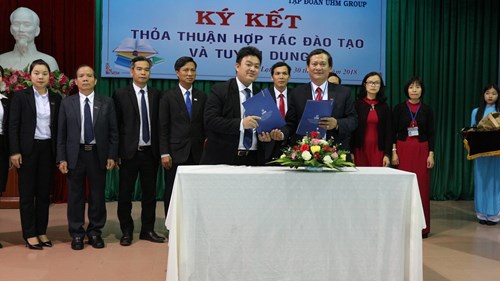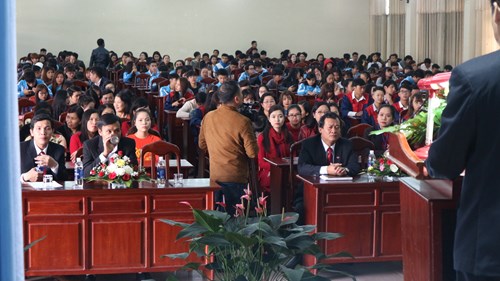 The ceremony took place in a warm, intimate atmosphere. At the beginning of the graduation ceremony, General Director of UHM Group - Mr. Nguyen Huu An made an impressive speech in recognition of the potential development of Da Lat - Lam Dong tourism as well as the difficulties and shortcomings in skilled human resources' supply.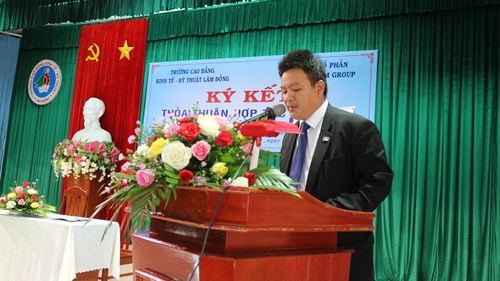 Given the scarcity of human resources in the tourism sector of Da Lat in particular and the whole country in general, UHM GROUP expressed the desire to cooperate with Lam Dong Economics and Technology College in training high quality human resources output, meeting the urgent needs of the market.
In that spirit, the college and UHM Group has come to agreement to sign the Cooperation of Recruitment Training. The main content of the minutes clearly states the responsibilities of the two parties, aiming at improving the quality of education for Lam Dong Economics and Technology College' students, create conditions for students to have the internships and jobs at all projects that UHM Group is managing and operating. In addition, the minutes are meant to contribute to the quality of work skills for students so that they can confidently engage in real working environment with practical skills and high professional level.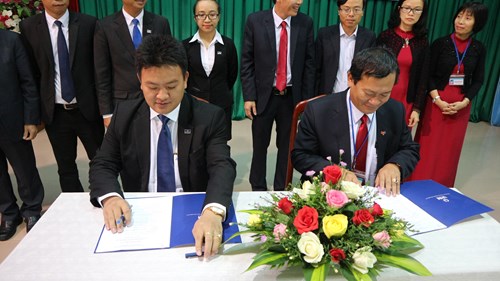 In the framework of the ceremony, UHM Group has handed over 5 scholarships worth 5,000,000VND to 5 students who have difficult background but achieved excellent academic results. Besides, UHM Group has received 2 excellent outstanding students to have opportunity working at UHM Group.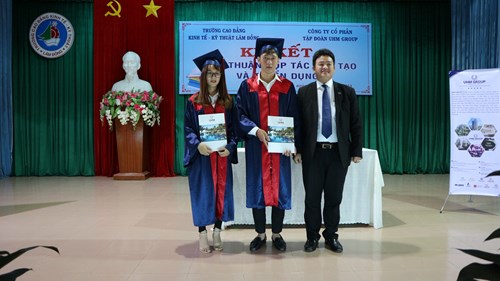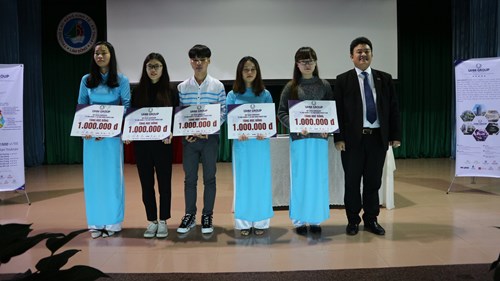 Based on the trust and determination between the College and UHM Group, the cooperation is believed to contribute to the quality of students for the society, provides solid career opportunities, enhance the prestige and branding for both UHM GROUP and Lam Dong Economics and Technology College.