Attending the ceremony, on behalf of UHM Group, there was the presence of General Director – Mr. Nguyen Huu An, the specialists from Board of Experts and many executives of functional departments of UHM Group. On behalf of the College, there was the participation of Mrs. Nguyen Thi My Hanh, Principal of Dalat Vocational Training College along with lecturers and hundreds of graduates.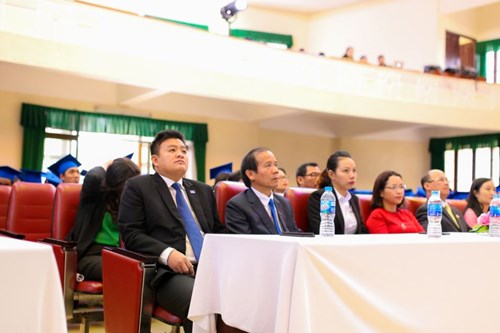 The ceremony took place in an intimate and friendly atmosphere between the two sides. Speaking at the ceremony, General Director of UHM Group - Mr. Nguyen Huu An had highlighted the objectives of developing the high quality tourism industry in Dalat - Lam Dong province in the period of 2016-2020. Mr. Nguyen Huu An clarified that to achieve this target, the training and improving the quality of human resources should not be underestimated. In the search for professional labor, the lack of qualified human resources is the challenge for the tourism industry in Dalat. Moreover, most of the new recruits should be retrained. This is the inadequacy of the cooperation between the training institutions, vocational schools and businesses, so that the career guidance for students did not achieve the desired results. This not only makes it difficult to recruit but also causes waste to society.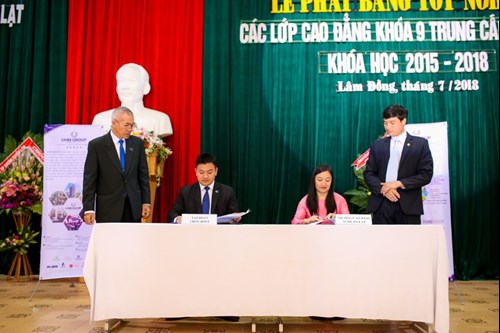 Given the scarcity of human resources in the tourism sector of Da Lat, UHM GROUP expressed the desire to cooperate with Da Lat Vocational Training College in training human resources to meet the urgent needs of the market.
In that spirit, the college and UHM Group has come to agreement to sign the Cooperation of Recruitment Training. The main content of the minutes clearly states the responsibilities of the two parties, aiming at improving the quality of education for Da Lat Vocational Training College' students, create conditions for students to have the internships and jobs at all projects that UHM Group is managing and operating. In addition, the minutes are meant to contribute to the quality of work skills for students so that they can confidently engage in real working environment with practical skills and high professional level.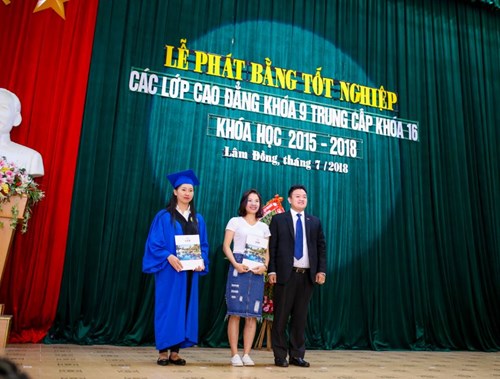 At the ceremony, Mr. Nguyen Huu An had represented UHM Group received 2 excellent outstanding students  of Da Lat TrainingVocational College to have opportunity working at UHM Group.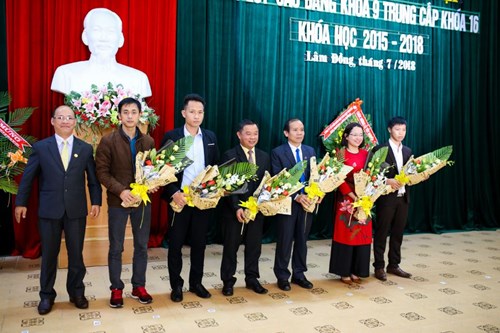 Blending with the enthusiasm of the graduation ceremony, the UHM Group's recruitment booth is also exalted with many students coming to the counter to get advice from the professional staff and applying for a job.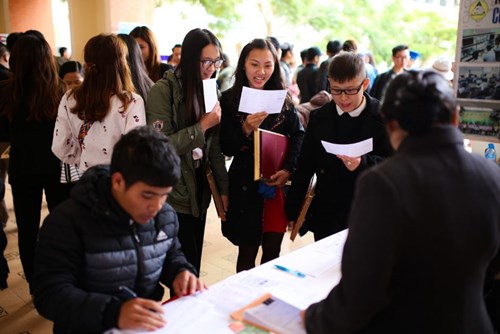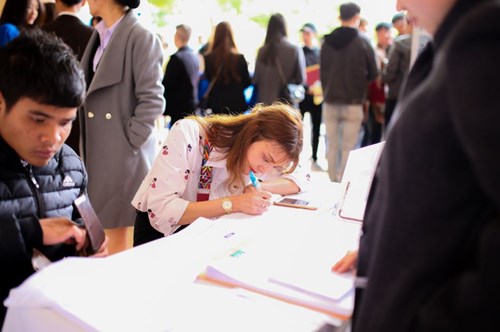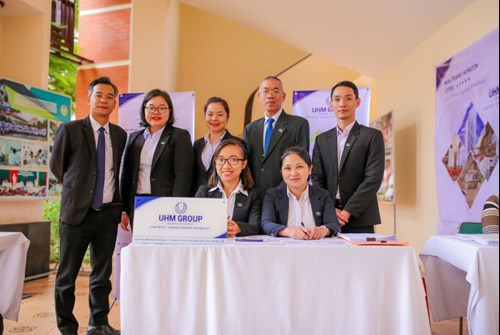 The smoke-free industry in Dalat is very potential but also challenging. Therefore, with the confidence and determination of the cooperation between Dalat Vocational Training College and UHMGROUP, it is committed to the train skillful students for the society, provide solid career opportunities for students and contribute to the the prestige and branding for both UHM GROUP and Da Lat Vocational Training College.