Gathering famous names in the EDM music industry like DJ Mie, DJ Davis Atrophic, Rapper Zesty Midside, Boniva Dance,... attracting hundreds of visitors, the Grand opening of Atena Pub & Café brought unforgettable memories, officially marked the new appearance, creating "new colors" in the city of Nhat Le river.
New look - Turn of the fun  
June 28th, 2019 will be an unforgettable milestone for the Board of Directors, staff, and customers - who love Atena. After thorough preparation, Atena Pub & Café officially launched, bringing a glorious music party night to Dong Hoi.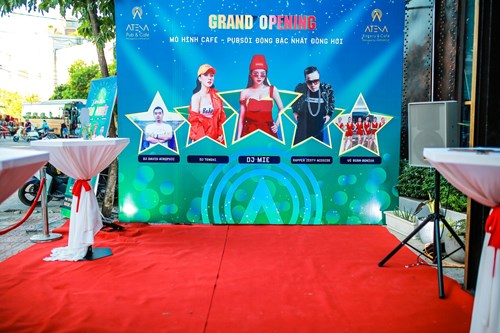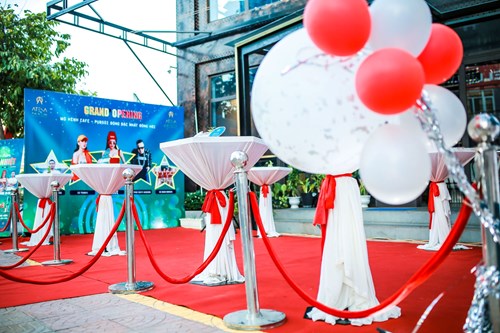 The careful preparation of Grand Opening event
Proudly present in the bustling street corner of Le Loi (near Quang Binh Quan), Atena Pub & Café combines two business models: Breakfast - Café - Lunch (06h-14h) and Pub (18h- 0h). In the morning, Atena brings a relaxed, comfortable space for you to enjoy healthy breakfast, ready to start a new day full of energy. At night, Atena is more exciting with music, with talented DJs perform nightly. Whether day or night and no matter what model it operates, Atena's mission is to be a healthy entertainment venue - where you enjoy the most exciting emotion of life.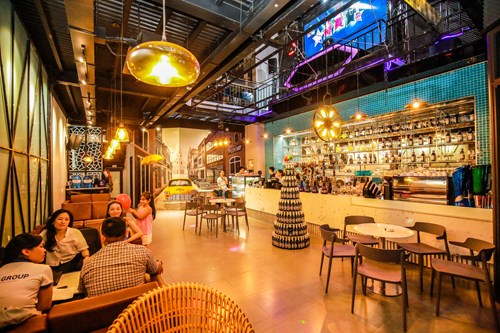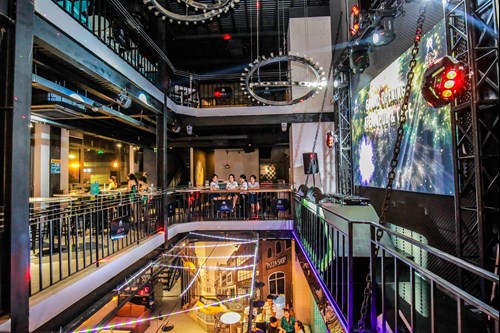 Sparkling space of Atena Pub & Café
Atena Pub & Café - Must-go entertainment destination in Dong Hoi city
"Dong Hoi is boring at night? - The reason is you haven't come to Atena Pub & Café yet!"
Mr. Nguyen Huu An - General Director of UHM Group - the management and operation cooperation made a speech at the event. He shared that the mission of Atena Pub & Café is to create a great highlight for tourism in Dong Hoi City. With its professionalism and experience, UHM Group will make more efforts, bringing Atena Pub & Café to become an indispensable destination for the locals and tourists when they come to Suot Mother's homeland.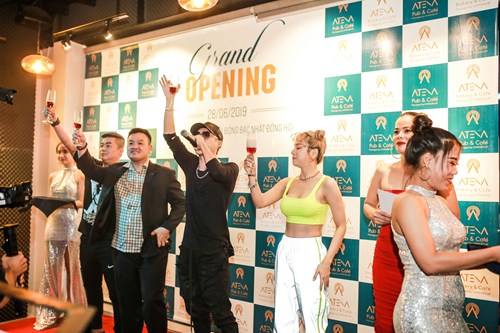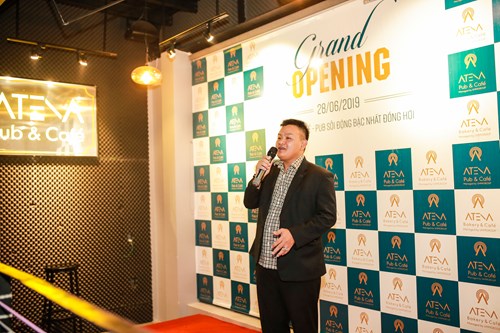 Mr. Nguyen Huu An - General Director of UHM Group - the Management and operating cooperation of Atena at the event with talented DJs
Atena Pub & Café desires to be the most interesting entertainment destination, which updates new and modern things and catches up the trend of the youth. From every corner of the space, the way to decoration and music are imbued with the fresh spirit that Atena Pub & Café wants to deliver to customers. This will be the place you must visit when you come to Quang Binh.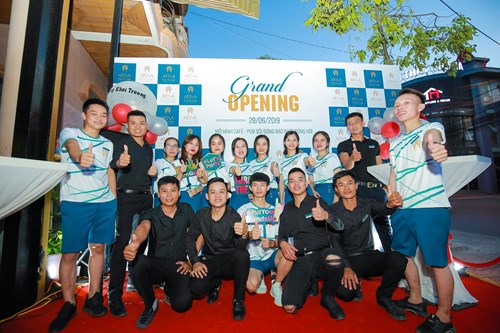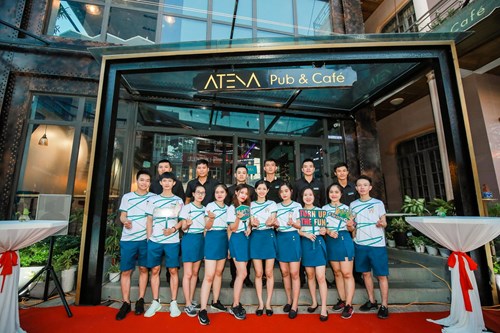 Young staff of Atena Pub & Café
Liquid gaze, beaming smiles and awesome praises of Atena on the Grand Opening, will be a great motivation for Atena team to constantly improve their skills day by day. Atena desires to perfectly satisfy the requirements of the customers, bringing joy and relaxation.
Let's come and feel. We believe that you will have sublimation moments at Atena Pub & Café.
Let's take a look at the memorable images at Grand Opening night on 28.06.2019!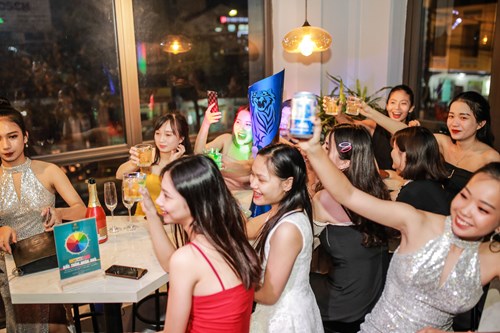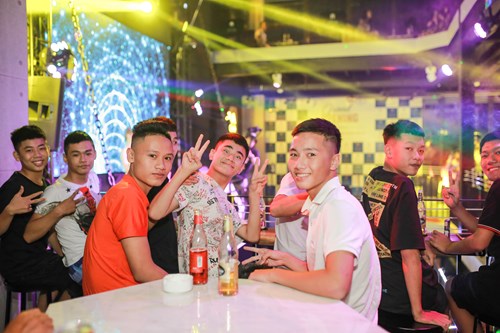 The  exciting and vibrant atmosphere on the Grand Opening