More than a year operating, ATENA always received enthusiastic support from customers. It is the motivation that makes ATENA cherish the mission of refreshing itself, creating a space - where you can play hard, eliminate stress, sorrow and renew positive energy sources. ATENA Pub & Café - The most attractive entertainment model of Dong Hoi, was born like that.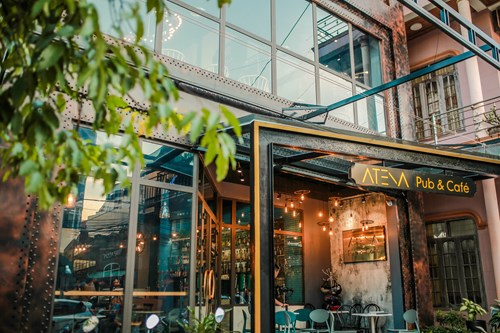 ATENA Pub & Café new look
ATENA PUB & CAFÉ - Change to break out
In recent years, Dong Hoi has made great progress in economic, tourism and entertainment venues strongly growing. The nightlife venue is actually quite meager, making the young and tourists can't feel the full excitement about the tourism development at the "Kingdom of Cave".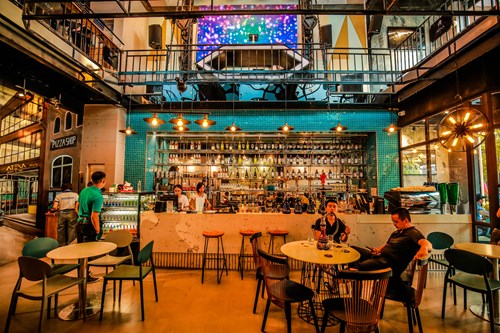 New sparkling space inside the ATENA
Therefore, ATENA has boldly changed the business model from Bistro to Pub & Café. Atena caught the new trend, sensitive to the transformation of the city on the Nhat Le river.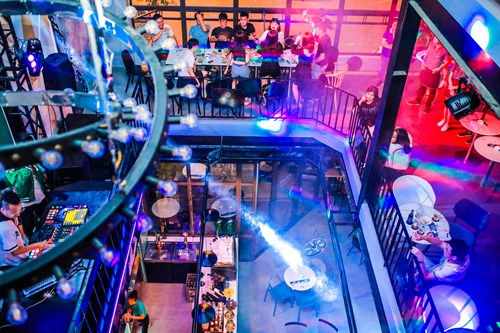 Immerse in the optimal space design
After the market research process, capture customer needs, embellish facilities as well as improve service quality, ATENA Pub & Café had an impressive night with Dong Hoi youth on April 30, 2019. There is still a spacious 3-floor space set-up in open style, resonating with impressive glowing 3D walls, trendy melodies from DJs, and attractive dining menus. ATENA Pub & Café sent a more inviting message, "Dong Hoi is boring at night? You haven't been to ATENA Pub & Café!"
What is interesting about ATENA Pub & Café?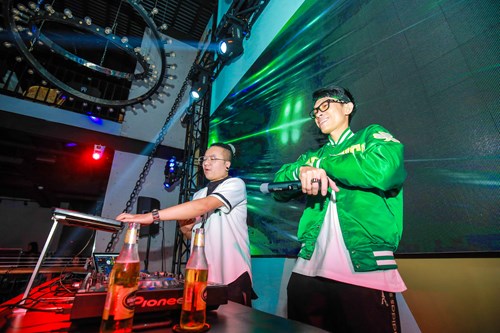 DJ's performing every night is unique in ATENA
ATENA Pub & Café will be the ideal place to gather, play, eat, chat, enjoy lively music by spacious and airy 3-storey open space; unique F&B menu; Talented DJs with trendy Funky House music like DJ Le Trinh, Rapper Villy,...
At the present time, it can be said that ATENA Pub & Café is one of the most bustling nightlife spots in Dong Hoi, like the live sound that makes the city more vibrant and more passionate.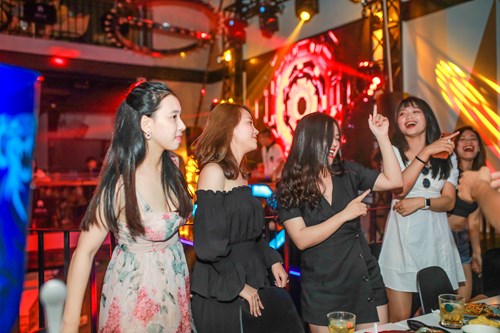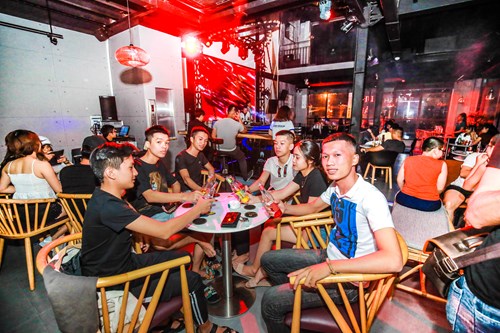 The most entertaining images of the young at the launch
ATENA hopes that, with the day-by-day efforts of ATENA staff, with the spirit of being ready to receive the innovations and management, operation from UHMGROUP - the unit connected to ATENA from the first days, ATENA Pub & Café will receive more and more love and support from customers.
Let's check out other impressive images of ATENA Pub & Café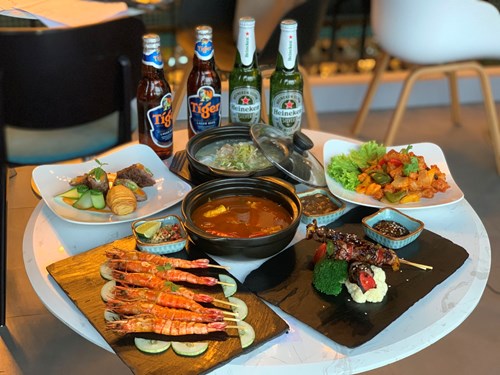 Attractive dishes not to be missed at ATENA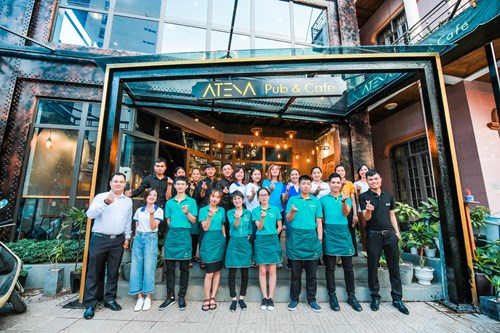 Young and professional staffs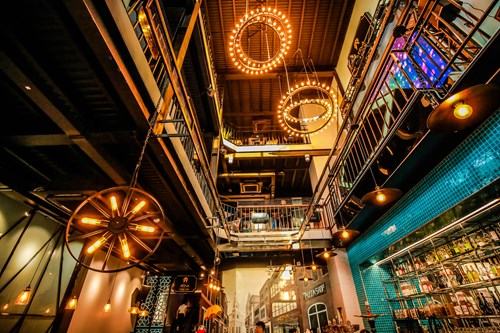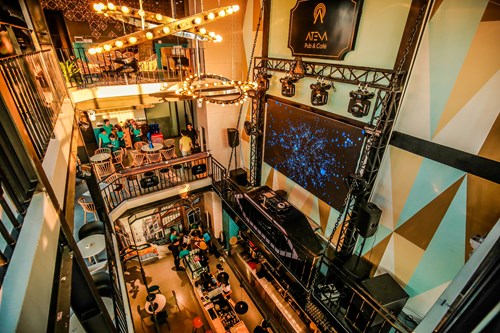 3-floor airy space for the top entertainment experience
ATENA Bakery & Café (58 Tran Hung Dao St, Dong Hoi)
F: https://www.facebook.com/ATENA.bakerycafe/
I: https://www.instagram.com/atenabakery/?hl=vi
ATENA Pub & Café (04 Le Loi St, Dong Hoi)
F: https://www.facebook.com/ATENA.pubcafe/