Experience a perfect beauty with UHM LUXURY Spa & Massage
The philosophy and values of the perfect beauty experience can truly be sensed by heart and passion at UHM LUXURY Spa & Massage. Traditional Korean medicines are used to sooth tired skin and combines with professional treatments to return the harmony and balance to your body. By traditional treatments, we connect you with the beauty deeply inside. High quality skincare products, together with professional skills of experienced experts creates special treatment programs of UHM LUXURY Spa & Massage, helping to recover the balance of your skin and spirit.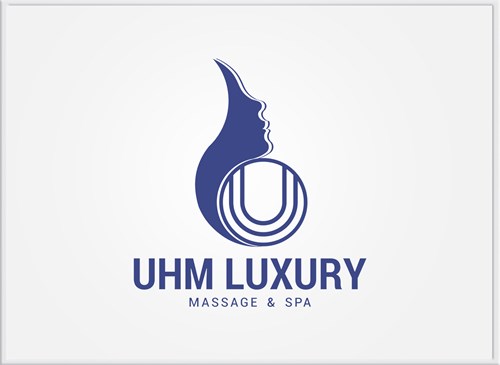 With a peaceful atmosphere designed in a basic, luxurious and delicate style and an experienced, friendly and enthusiastic service staff. The harmonious combination of nature, cozy space and sweet music will provide you with the most relaxing space. With various and luxurious Spa services, we hope you can have relaxing moments to ease your soul and make your youth last forever.
With the motto of "Beauty, Safety", UHM LUXURY Spa & Massage has chosen natural ingredients to care for your skin. With the body massage service by essential oil combined with hot stones or fresh ginger; facial skin care service by fresh fruit, vegetables; body skin care with natural nutrients such as strawberries, avocados, potatoes, turmerics, … to make skin smooth, brighter and firm, provide dry skin with moisturizer and reduce oiliness for oily skin. Apart from above natural ingredients, you can bath and relax in rice bran, Chinese tradictional medicines, ginseng, …, which brings you a more than expected beauty and naturally bright skin without getting tanned easily and side effects and prevents skin aging. We also provide many other beauty care services.
UHM LUXURY Spa & Massage has applied natural skin care recipes with the aim to preserve your beauty and your mental and physical health. In order to bring you a fresh and natural, good-for-health-and skin relaxing feeling, UHM LUXURY Spa & Massage never use cosmetic to take care for your skin.
Aiming to make "half of the world" more and more beautiful and attractive, the staffs of UHM LUXURY Spa & Massage strive to help you, the woman busy with work and modern lives to preserve your beauties and youths.
Come to UHM LUXURY Spa & Massage to become more beautiful with healthy and bright skin, fighting the stresses of work and living environment.