On April 14th, 2018, blending in the bustle and exciting atmosphere of Recruitment day on 04/2018 at Duy Tan University, the agreement signing ceremony marking cooperation between UHM Group and Duy Tan University about training and recruiting hospitality human resources was held successfully.
Attending the Ceremony, from UHM Group, there were Board of Directors, Experts and all executives from Human Resources Department. From Duy Tan University, there was Prof. Le Cong Co, Principal of Duy Tan University and abounding lecturers.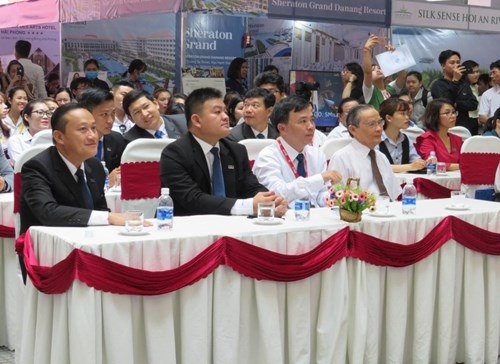 At the ceremony, Mr. Nguyen Huu An – General Director of UHM Group and Mr. Nguyen Huu Phu had signed the agreement under the witness of all the employees of both sides, and hundreds of students who were gathered and presented on the Recruitment Day.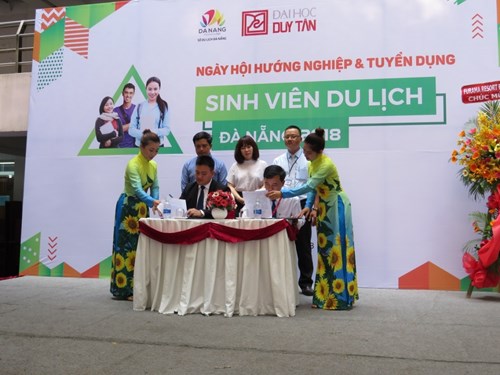 As clarified in the agreement, UHM Group's Experts will support the training work, sharpen the skills as well as create working & internship incentives at 4-5 star standard – hotels for Duy Tan University's students. In parallel, Duy Tan University certifies to provide training courses and issue certification for UHM Group's staff who take part in and complete the courses. In addition, recruitment work of UHM Group will be backed up and proceeded by Duy Tan University.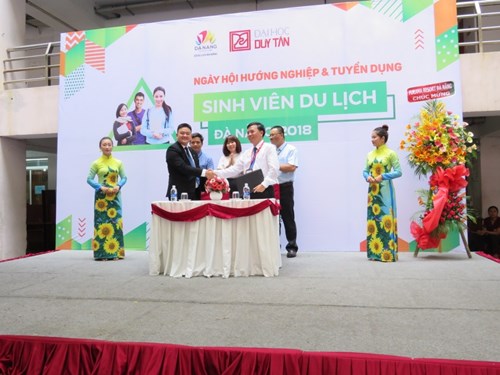 The Recruitment Day and Ceremony had left good effect on media side. Particularly, event's news had been posted and broadcasted on online newpapers and reliable TV such as: Baoxaydung, ICTDanang, DRT, VTV8…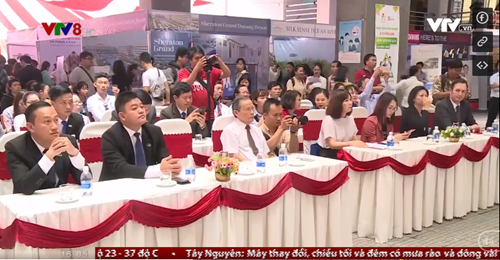 Links on Baoxaydung and ICTDanang:
http://www.baoxaydung.com.vn/news/vn/xa-hoi/ngay-hoi-huong-nghiep-va-tuyen-dung-sinh-vien-du-lich-nam-2018.html
http://ictdanang.vn/chi-tiet?articleId=35444
The Ceremony has the big role in promoting and affirming UHM Group and Duy Tan University's relationship. Besides that, this cooperation helps improve the quality of hospitality human resources in general and UHM Group in particular; addresses and resolves directly "the common pain" of recruiters on the issue of well – trained personnel shortages in the hospitality industry in the city and region.
And now, let's review the jubilant and bustle atmosphere at UHM Group's job consulting booth on past Recruitment Day!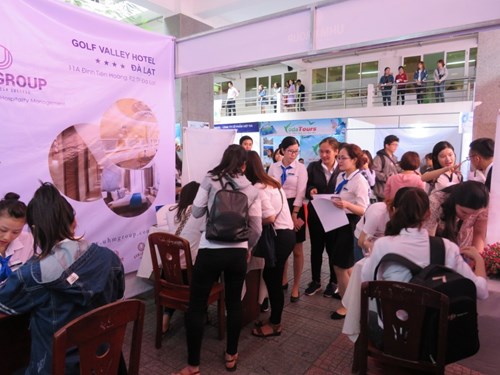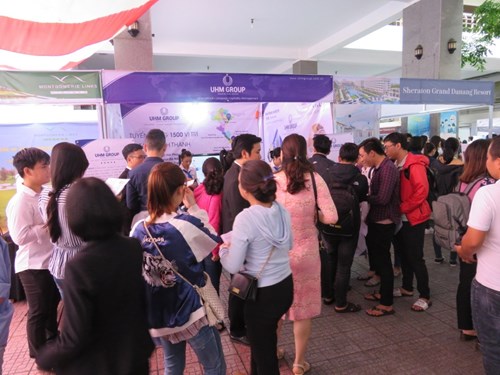 Students gathered around the booth in order to be consulted and registered jobs.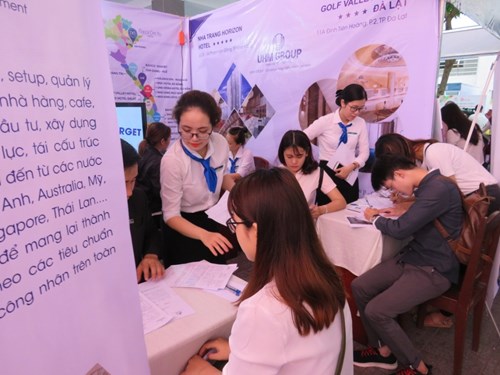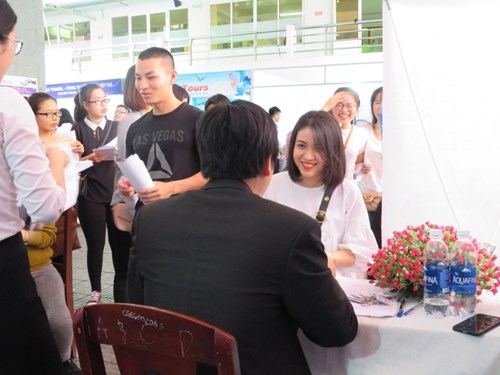 UHM Group's executives were enthusiastically supporting for the students.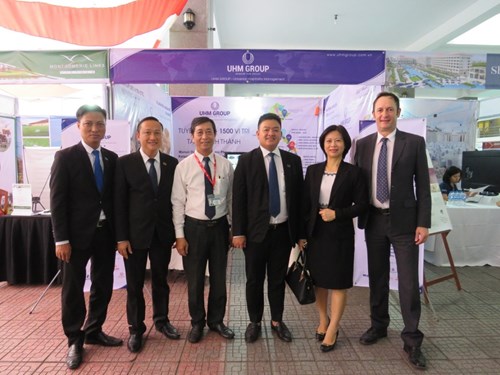 Board of Directors took photo in front of UHM Group's job consulting booth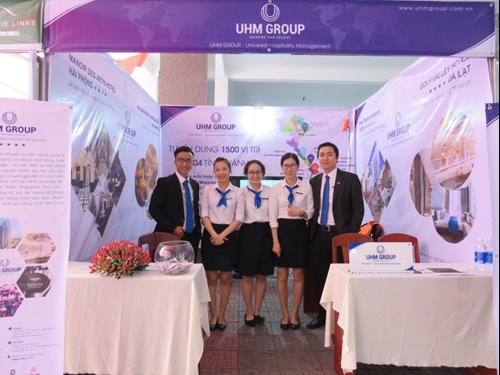 Job consulting staff at the UHM Booth